Visit the St. Patrick's Day Parade Facebook page
2020 St. Patrick's Day Parade
Tuesday March 17th @ Noon
One individual MUST attend a parade meeting and sign the registration form to assume responsibility for all included participants.
For BEST results, PLEASE fill out and print the forms
Entry form 2020 (fill out and print)
History form 2020 (fill out and print)
Parade Rules 2020 (Please Read)
Calculate the total length needed for your parade entry (don't count walkers). Accuracy counts and add an extra 5 feet to be safe.
Fill out and print the Entry Form.
Fill out and print the Entry History form.
Please keep us advised of any changes to the size or nature of your entry.
All vehicles must be driven by an adult with a valid driverís license.
DOGS are the only animals allowed and all dogs must be on a leash. Please clean up after your dog.
No group, business, or individual is permitted to solicit donations during the parade, engage in any promotional activities during the parade,
or reception unless pre-approved by the Friendly Sons of St. Patrick of Central Iowa.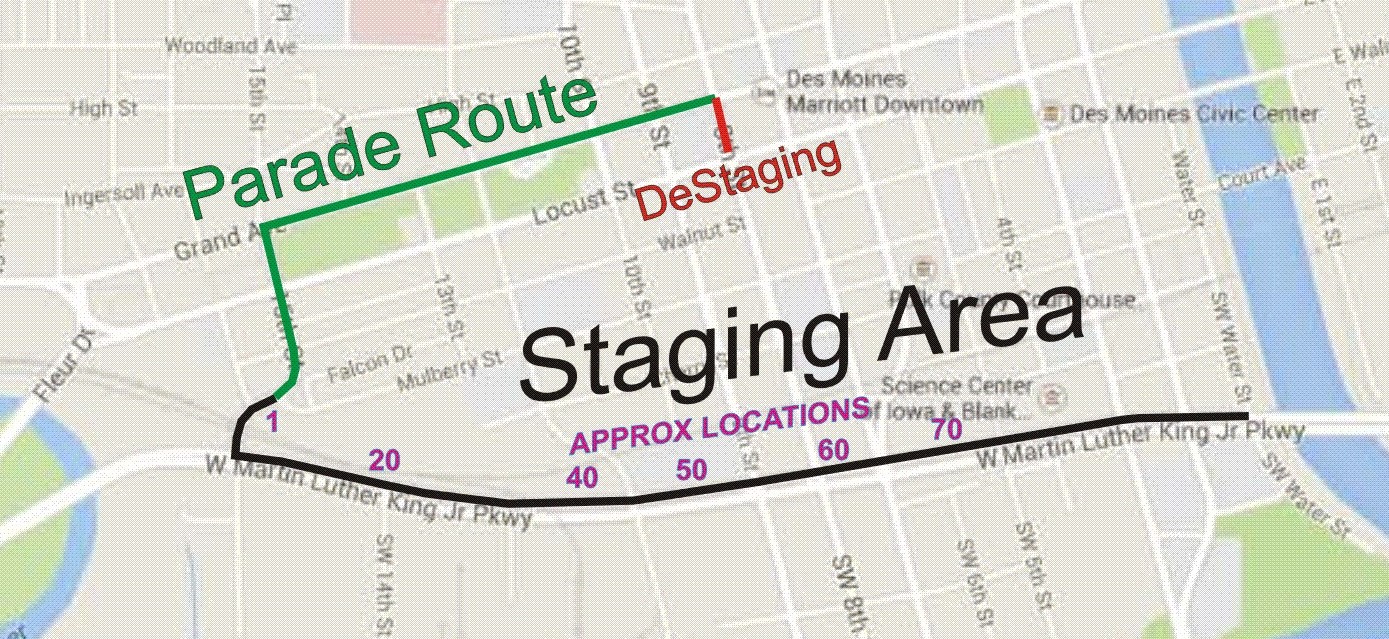 ****** Nothing may be thrown from the vehicles/floats ******
All candy, beads, ect. must be dispersed by walkers alongside your entry
Your entry will be immediately removed from the parade for throwing items from the vehicle
Parade questions? Contact the Parade Chairman @ irish.chairman@gmail.com or call 515-779-7026